---
Biography Rupert Gregson-Williams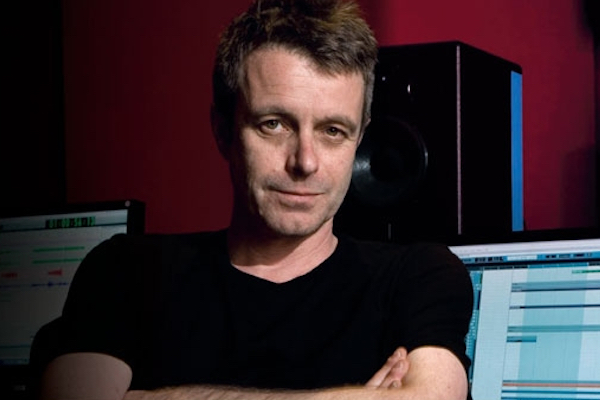 Rupert Gregson-Williams
was born in England and educated at St. John's College Choir School, Cambridge. The multi-award-winning composer works from his studios in both London and Los Angeles.
A truly versatile composer, Gregson-Williams has written the scores for a wide range of feature films, including the Oscar-winning "Hotel Rwanda," for which he was awarded the European Film Award for Best Composer; the animated films "Over the Hedge" and Jerry Seinfeld's "Bee Movie," receiving an Annie Award nomination for his score for the latter; and the independent film "Love + Hate," for which he was awarded the Reims International Composer Award.
Most recently, Gregson-Williams scored the blockbuster and critically acclaimed "Wonder Woman," directed by Patty Jenkins and starring Gal Gadot and Chris Pine, which opened in 2017; the award-winning war drama "Hacksaw Ridge," starring Andrew Garfield and directed by Mel Gibson, which premiered at the Venice International Film Festival and opened nationwide in 2016; and the international hit "The Legend of Tarzan," starring Alexander Skarsgård and Margot Robbie and directed by David Yates.
For television, Gregson-Williams wrote the music for TNT's "The Alienist," starring Dakota Fanning, Luke Evans and Daniel Bruhl, which premiered in January 2018. He also wrote the score for the original Netflix series "The Crown," created by Peter Morgan, which premiered on Netflix in November 2016, with the second season having debuted in December 2017. He received an Emmy nomination in 2017 for Outstanding Music Composition for a Series (Original Dramatic Score) for his work on the first season of "The Crown." He has also composed the music for various other TV projects, including the Emmy Award-winning HBO series "Veep," AMC's "The Prisoner," and Sky Vision's "Agatha Raisin." He received an Emmy nomination for the 2002 telefilm "Jack and the Beanstalk: The Real Story," for Outstanding Music Composition for a Miniseries, Movie or a Special (Dramatic Underscore).