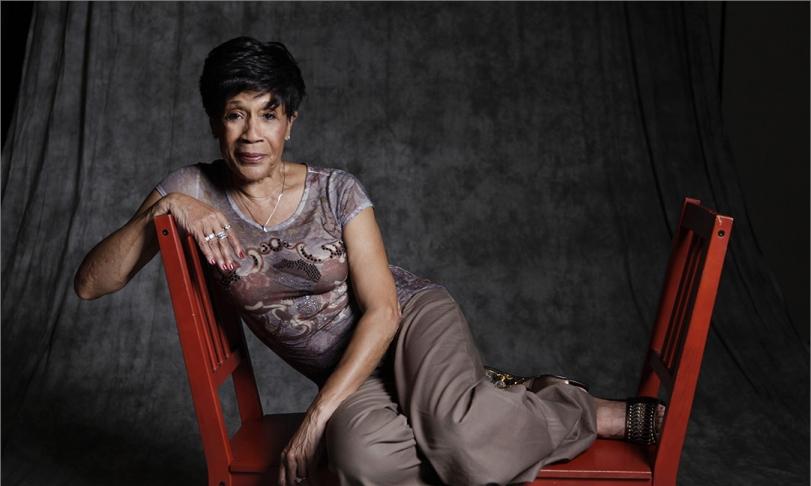 Bettye LaVette, now 74 years old, is a US-American soul singer who is one of the best of her kind, but thanks to a strong ups and downs in her career, this has only become apparent continuously over the last few years. And yet everything started out promising: Already at the age of 16 she recorded her first single My Man - He's a Lovin' Man, with which she landed a big R&B hit in the fall and winter of 1963-63. Then, however, her career continued rather bumpy with other not so successful singles. In 1973 followed her first LP with the title Child of the Seventies. In 1978 Bettye LaVette released the disco hit "Doin' The Best That I Can". Shortly thereafter, she gave up recording for a six-year series in the Broadway blockbuster Bubbling Brown Sugar, in which she appeared with Honi Coles and Cab Calloway. Further record productions had rather mediocre success until her career took off in 2005 with her album I've Got My Own Hell to Raise, which clearly and continuously combines elements of soul, blues, rock and roll, funk, gospel and country music. In 2006 the singer received a "Pioneer Award" from the Rhythm and Blues Foundation. In 2007 the album The Scene of the Crime was released, which was nominated for a Grammy Award for "Best Contemporary Blues Album" and appeared on numerous "Best of 2007" lists. Numerous other awards for her vocal artistry followed and testify to her late success, which continues to this day, resulting in a Blues Music Award in the category Soul Blues Female Artist of the Year in 2020. In the same year LaVette was inducted into the Blues Hall of Fame.
With her new album Blackbirds, Betty LaVette dedicates herself to successful songs by black women from Nina Simone to Billie Holiday via Dinah Washington, Ruth Brown, Nancy Wilson, Sharon Robinson, Lil Green and Della Reese and to the end of the album Paul McCartney's Blackbirds. Part of the album's band are - in addition to a string quartet that is active in some of the songs - drummer Steve Jordan, who is also the producer of Blackbirds, Leon Pendarvis on keyboards, Smokey Hormel on guitar and Tom Barney on bass. As you would expect from Betty LaVette, she animates the song templates by greatly enhancing their emotional content. Combined with her unique, typically streaky voice, this results in an attractive mix that manages to make one or the other song appear in a light that surpasses the interpretation of her colleagues.
In "Drinking Again" Betty LaVette transports even more convincingly than Dinah Washington's the hopeless desperation and loneliness as a result of the drinking addiction that is so familiar to both singers. "Blues for the Weepers" takes its cue from Della Reese's version, while "One More Song" by Sharon Robinson prompts Betty LaVette to descend even deeper than the role model into the unfathomable depths of the lament over a personal loss. "Romance in the Dark" is presented as a highly sensual blues that tops the interpretation of Lil Green. In "Blackbirds" by Paul McCartney, Betty LaVette succeeds in convincingly transforming the content of the song into an autobiographical contribution.
Blackbirds is an emotionally deeply touching album, carefully produced and convincingly performed by all musicians at the highest level.
Bettye LaVette, vocals
Smokey Hormel, guitar
Leon Pendarvis, keyboards
Monte Croft, vibraphone
Tom Barney, bass
Steve Jordan, drums