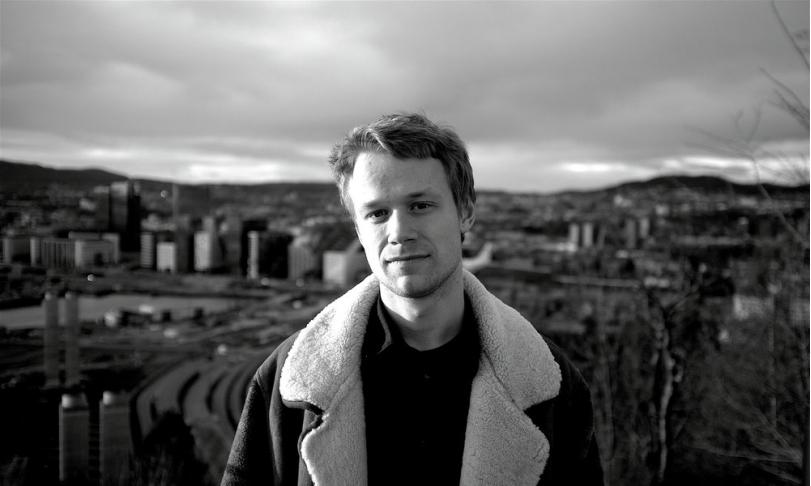 The approach of this album to combine a classical string trio with a jazz piano trio to a sextet is somewhat unusual. Even more unusual is the fact that this fusion does not simply mix classical with jazz music or even cover jazz with a sweet string sound, but that an unusual, completely independent form of music emerges. This is due to the compositional skills of jazz pianist Christian Balvig, who applies all instruments equally and allows them to rub against each other, thus playing out their sound characteristics. The fact that surprising new sound spaces blossom through this concept and that completely independent music between jazz and classical music emerges, not at least is thanks to the individual musicians of both genres, who bring themselves full of zest and joy into the ultimately successful experiment of creating something new. How much more interesting would the classical and jazz scene be if the education at music colleges would more often produce such skilled musicians as Christian Balvig, who are free of fear of contact with jazz and do not treat classical music as an unchangeable quantity.
The Gothenburg Conservatory of Music, where Balvig received his master's degree in composition, the Timani Piano Academy in Oslo, the Norwegian Conservatory of Music in Oslo, the Rytmisk Conservatory of Music, the Rudolf Steiner School and in Århus and the Århus MGK are jointly responsible for this musician's world view. That sounds like a long training period, but it only took three years to "produce" a musician rich in innovation for this exciting fusion jazz scene in Oslo. Christian Balvig spent the next three years to compose the titles of his debut album Music for Humans and to assemble his sextet with classical and jazz musicians. In addition to the pianist Christian Balvig, the ensemble includes Louise Gorm, violin, Mikkel Schrieber, viola, Maria Edlund, cello, Jens Mikkel Madsen, bass, and Siv Øyunn Kjenstad on drums.
Music for Humans is full of mostly immediately catchy melodies, which vary widely, but are otherwise also pursued minimalistically. Different moods from meditative to relaxed swinging determine the titles of the album. What they have in common is mostly unagitated, relaxed music-making in an idiosyncratic musical language that has no model in its symptomatology. Surprising as well as sympathetic is the fact that this new musical language is by no means unpleasantly irritating. Rather, Christian Balvig cleverly manages to present the surprise effect of the new on a level that doesn't take the listener uncomfortably by surprise, and in the course of the titles to continue imaginatively in such a way that the listener's curiosity about what's to come is aroused. The new has so much substance that in the long run it does not fizzle out into the unimportant. Rather, this new music is likely to be so substantial that future albums of Christian Balvig can also be based on this compositional approach and will be successful. Apropos success. The Norwegian's debut album will owe its expected success not least to his five fellow musicians, who realize the novelty of this music at the highest level and with a whole heart.
Louise Gorm, violin
Mikkel Schrieber, viola
Maria Edlund, cello
Christian Balvig, piano
Jens Mikkel Madsen, bass
Siv Øyunn Kjenstad, drums