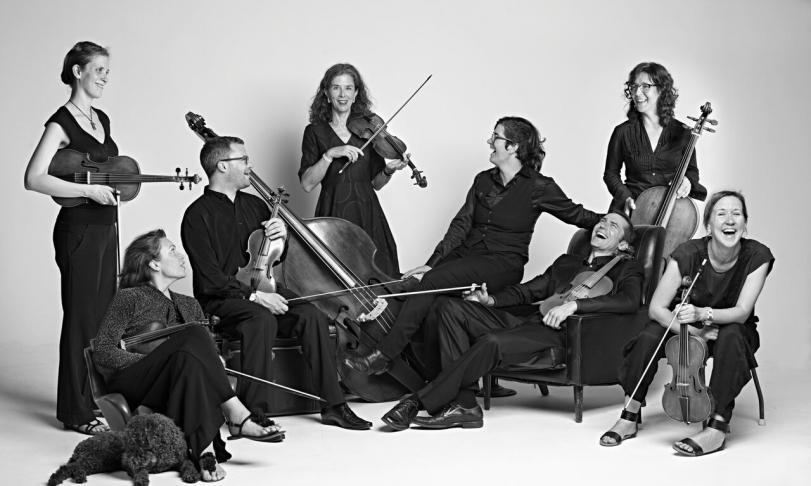 It does not always have to be Vivaldi to take us back to the musical era of the Baroque. Another grandmaster of that time, Arcangelo Corelli, also left compositions that, in a very different way from Vivaldi, testify to the beauty of Baroque music.
It does not always have to be the sufficiently highly qualified historically oriented ensembles of Europe when it comes to making old masters sound convincingly as on the present Corelli album. In our case, it is 21 musicians from Melbourne, Australia, who have joined forces in 2017 and are forming Baroque under Genesis Baroque to revive the Baroque music scene in all its freshness. This specialty orchestra consists of 20 string instruments of historical construction and a single wind instrument to round off the orchestra sound. Artistic director and concertmaster of the chamber ensemble, which is making its first studio recording with the recently released Corelli album, is violinist Lucinda Moon, who studied with Sigiswald Kuijken at the Royal Conservatory in The Hague, among others. Extremely elegant in the presentation of the melodic progression with far-reaching dynamics, delicate coloring and dreamily light-footed playfulness, Corelli's world of sound is credibly transferred to the present. This is historically oriented performance practice 2.0 at its finest, which differs from the comparatively shirt-sleeved historical performance practice of the early sixties, which was influenced by Nikolaus Harnoncourt, among others, by the aforementioned elegant approach, which is presented in pure culture by Genesis Baroque. Corelli's use of this elegance in the presentation of musical events is almost congenial, as his compositions are characterized by an intimate elegance typical of the Italian Baroque and especially characteristic of Corelli's 12 Concerti Grossi Opus 6.
Corelli was born in 1653 in Fusignano, a small town in what is now the province of Ravenna, and died in 1713 at the age of 59. Corelli's works had a far-reaching influence on the development of chamber music, the church and chamber sonata as well as the genre of the Concerto Grosso, which Corelli played a decisive role in developing. His virtuoso style of music-making became the foundation of modern violin technique in the 18th and 19th centuries and influenced numerous composers. A highlight of his compositions, which inspired a whole generation of subsequent composers, such as Handel, to write their own works in this genre, are the Concerti Grossi, which were published posthumously in printed form, but which the composer often performed in the later years of his life. It is also remarkable that Corelli, according to his contemporaries, performed his Concerti Grossi with orchestras that were large for the time. We are talking about up to forty musicians, i.e. an orchestra size that far exceeds that of today's historically oriented baroque orchestras. The Australian ensemble Genesis Baroque, which plays in the original pure string instrumentation of the Concerti Grossi, comprises only half as many musicians as Corelli used to play these works at the time. As far as can be seen from the Australians' album without any comparison to Corelli's time, this does not detract from the overall effect of the Concerti Grossi. On the contrary, smaller instrumentations always prove to be superior to larger ones. One need only think of the minimal instrumentations that had a surprising effect in the Beethoven year 2020, and new insights into the symphonies of the jubilarian.
With their debut album, the still young ensemble Genesis Baroque demonstrates that even in far-away Australia, music is played at a level that need not hide behind the level of European orchestras with their historicist playing style.
Sophie Gent, violin
Lucinda Moon, violin
Genesis Baroque