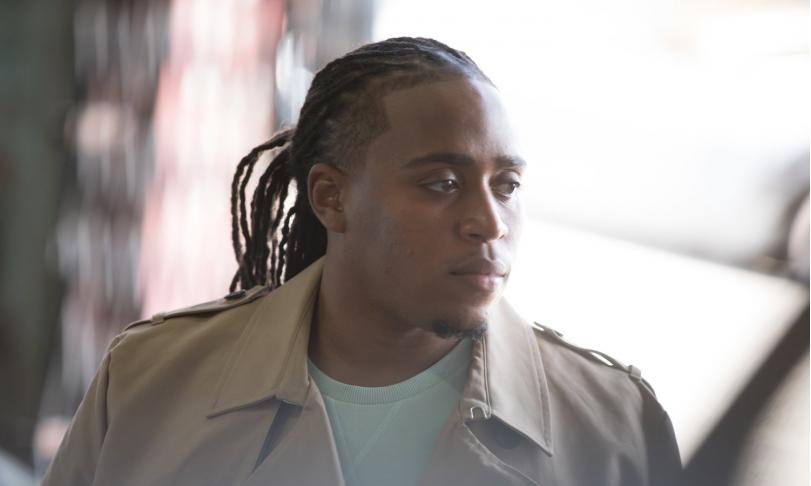 Already with his 2015 debut album shimmering between jazz, R&B, soul and blues, Jamison Ross, not even thirty years old, impressively demonstrated that he is not only a drummer of format, but also a no less talented singer. As a drummer, he made a name for himself in Carmen Lundy's band before being honored in 2012 with the production of his debut album honored in winning the Thelonius Monk International Jazz Competition, the most prestigious drumming competition. Somewhat surprisingly for most of the scene, Jamison Ross singled out on this occasion as a singer, when only a few had known that he had taken over in the dual role as a drummer and singer as a teenager in the church of his grandfather. And on his second album Jamison Ross presents himself in his nowadays proven dual role as a drummer and singer.
How deep Jamison Ross is rooted in the gospel-determined church music can be heard in some of his own songs. For example, in the song "Call Me", stemming from his pen, in which he accompanies a chorus that is typically tuned to gospel singing. Jamison Ross' smoky voice suggests a seasonally mature, hence definitely older vocalist with six songs by well-known composers including Kurt Weill, Ira Gershwin, Allen Toussaint, Muddy Waters, Fats Waller, Cedar Walton and his former bandleader Carmen Lundy presented in versions that may be called quite independent interpretations of the originals. Especially successful is the blues "Everybody's Cryin 'Mercy", a song that was originally realized in 1968 by Moses Allison, and that is delivered under Jamison Ross as swinging protest song that credibly reflects the time of its creation. A key part of this, but also on all other songs plays his highly staffed and always motivated band with the involved in the creation of his own songs guitarist Rick Collar, involved in the creation of Ross' own songs, the pianist Chris Pattishall, the organist Cory Irvin, and the bassist Barry Stephenson.
The always emotionally convincing and deep-cutting vocal presentation of the songs on All For One in which Jamison Ross is also active as a virtuously operating drummer, makes his new album the worthy successor of his successful debut album, in which the recognized top-class drummer can consolidate his position as aspiring jazz singer emphatically.
Jamison Ross, vocals, drums
Cory Irvin, organ
Rick Lollar, guitar
Chris Pattishall, piano
Barry Stephenson, bass