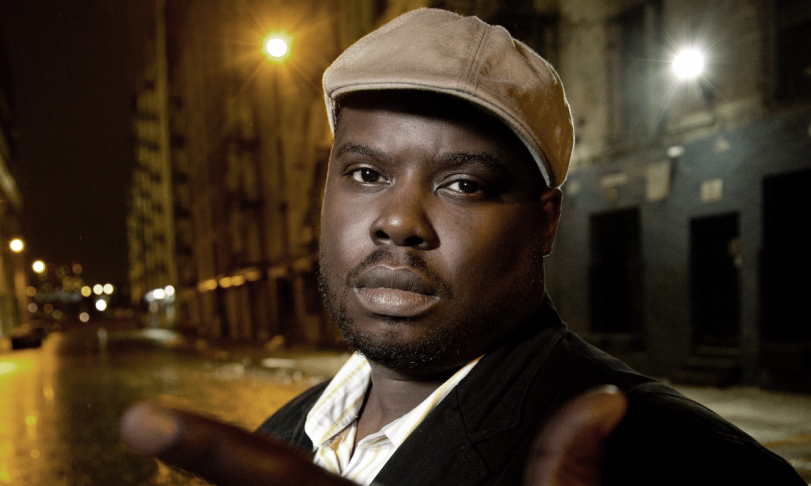 The US-American drummer Johnathan Blake is considered a bright shining star among his peers. Now in his mid-forties, he committed himself to the drums at the tender age of 10. During the time of his university studies in the jazz program at William Paterson University, he already began to work as a professional musician. At the latest during his time as a member of the Mingus Band in the 2000s, he made the jazz world curious about his future career. His debut album The Eleventh Hour was released in 2012, followed by the two albums Gone, But Not Forgotten and Trion. For the latest album Homeward Sound, Johnathan Blake switched from the Sunnyside label to Blue Note. Along with the label change, the drummer debuts his new band Pentad, an all-star group featuring renowned bassist Dezron Douglas, Cuban-born keyboardist David Virelles and two of Blue Note's young up-and-coming talents, saxophonist Immanuel Wilkins and vibraphonist Joel Ross.
Most of the tracks on Homeward Bound are written by Johnathan Blake, including the title track, which is based on a radiant melody in uneven meter. Released in advance as a single, this piece thrives on hypnotic alternating antiphonies from the vibraphonist and the keyboardist, with the drummer elegantly acting out the beat. In "Rivers & Parks" David Virelles on synthesizers dominates the swinging and grooving band, in which saxophonist scores with strong, precisely formed interjections. "Shakin' The Biscuits", a funky piece by Douglas, lives on complex rhythms that the drummer throws into the round in a rousing way and David Virelles, this time on the Rhodes as well as the saxophonist animates to staccato salvos.
Decisively calmer it goes on in "Abiyoyo", a gently swaying traditional South African children's song. "LLL" is a tribute to the late drummer Lawrence Lo Leathers and a rousing post-bop number in which Johnathan Blake's sticks set off a frenzy that is lively commented on by the keyboardist and made to shine by Hi-Mallets. Joe Jackson's "Steppin' Out" finds the band in high spirits, and Johnathan Blake gets to demonstrate his ability to invite his bandmates to rise above themselves through energetic yet always elegant use of drums. With all his leadership quality, the drummer allows his fellow band members not only to have their say, but also to help shape the album in a democratically balanced way in the best sense by acting as equals among equals.
With Homeward Bound, Johnathan Blake and his bandmates have succeeded in creating a great album that takes a top place among the jazz albums released this year.
Johnathan Blake, drums
Immanuel Wilkins, alto saxophone
Joel Ross, vibraphone
David Virelles, piano, Fender Rhodes, synthesizers
Dezron Douglas, bass