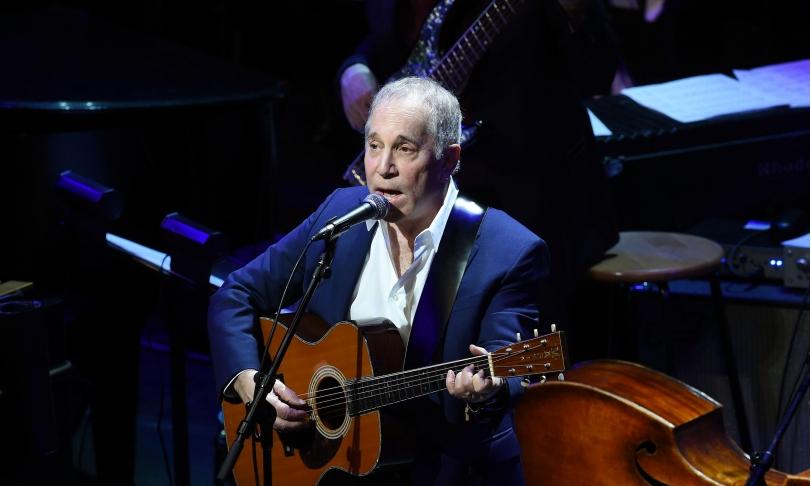 We all are getting older. Even Paul Simon, who still has a fresh, slightly darkened voice, has just celebrated his 76th birthday and looks back on a stage career that has lasted almost uninterruptedly for more than sixty years. Overflowing with prizes and honors one tends to forget that in the course of his unusually long career as a singer, guitarist and songwriter he also had to live through some low points, among others, the album "Hearts And Bones", originally recorded with his old partner Garfunkel, but not released in this form, and then re-recorded as a solo album, which came out in 1983 and flopped really violent. All in all, the impression remains of an extremely successful musician, who is one of the best known of his kind, and who deserves this because of his continuing high vocal and compositional quality.
Now Paul Simon has decided to say goodbye from the stage with his current tour. That must not mean that albums no longer can be expected from him. In any case, with his new album In The Blue Light, he marks the end of a long period of his life, his constant presence on the stages of the world. As a milestone of this event he has chosen to cover some of his own songs on the new album, namely songs dating back to the seventies, which he deems worthy of being poured into a new form that is much more connected to jazz. In this process, Paul Simon deliberately picked out ten songs that were no big hit with the audience at their time and which he claims to have earned to get a second chance to reach the audience better.
For example, "How the Heart Approaches What It Yearns" was from the soundtrack of his film One-Trick-Pony, which appeared in 1980 and flopped miserably. In its second life on In The Blue Light, this song, originally executed as a long-lasting sigh, now accompanied by the trumpet of Wynton Marsalis, transports the listener to the world of jazz, fresh and free, far from any tristeza. A similar rejuvenation appearing on the new album, is the song "Some Folks' Live Roll Easy" from the former album Still Crazy After All These Years from 1975. In addition to jazz trumpeter Marsalis, Paul Simon on his new album assured the support of the chamber music ensemble yMusic. "Cannot Run But" from the 1990s album The Rhythm of the Saints receives a touch of Minimal Art à la Philip Glass backed by the chamber musicians, while from Hearts And Bones, released in 1983, "René and Georgette Magritte With Their Dog After the War", thanks to the classic refresher from yMusic on In The Blue Light, gets rid of its originally old-fashioned vocal-pop harmony through string-animated acts. But there are also oldies on the new album, whose original shape has been preserved, as in the case of the song "One Man's Ceiling Is Another Man's Floor". The difference is only in Paul Simon's slightly darker voice. This difference may not be earth-shattering, it gets however the kick from the altered pitch of voice and is therefore obviously reason enough for the new release. It is striking that from the album You're the One from the year 2000 four songs are covered. Whether this has to do with the fact that Paul Simon saw in these songs particularly great need for rectification? And then there's the originally socially critical song "Pigs, Sheep and Wolves", which is now a little bit upset in its incarnation as a Mardi Gras march.
Whatever one's opinion of self-covering songs, Paul Simon is by no means the only musician who rides for once on this wave, In The Blue Light demonstrates the high class of this exceptional musician, whose songs sympathetically change between pop and jazz on his new album.