---
Gothenburg Symphony Orchestra & Santtu-Matias Rouvali
---
Biographie Gothenburg Symphony Orchestra & Santtu-Matias Rouvali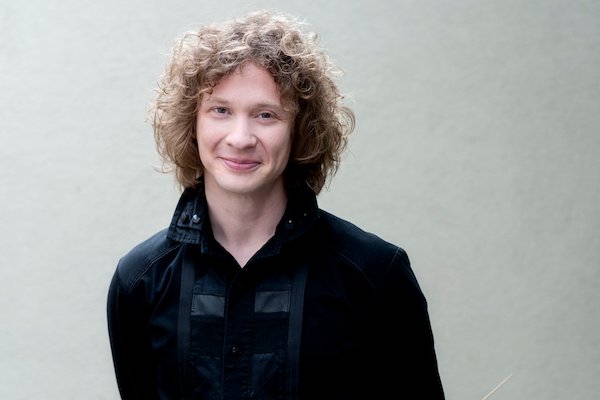 Santtu-Matias Rouvali
is Principal Conductor of the Philharmonia Orchestra, and he retains his longstanding Chief Conductor position with Tampere Philharmonic Orchestra close to his home in Finland. Santtu-Matias Rouvali's profile continues to flourish, with invitations from orchestras such as New York Philharmonic, Berlin Philharmonic and Royal Concertgebouw Orchestra in wide-ranging repertoire.
His first meeting with the Gothenburg Symphony Orchestra in 2012 was a tremendous success and after each visit the mutual respect and love grew – and joy spread like wildfire throughout the audience. The collaboration between Santtu-Matias Rouvali and the Gothenburg Symphony Orchestra has resonated internationally after tours in the Nordic capitals with pianist Hélène Grimaud and in Germany with pianist Alice Sara Ott and percussionist Martin Grubinger.
Santtu-Matias Rouvali is Chief Conductor of Gothenburg Symphony since 2017, and the contract has been extended to 2025. The collaboration has been an overwhelming national and international success, with a string of lauded concerts and tours in the Scandinavian capitals and in Germany/Austria. His is a unique combination of genuine musicality and exceptional technical control: "…he is the real thing: music unmistakably flows from him." (Sunday Times)
The many live streams of recent years on GSOplay have also attracted the attention of a large audience at home and around the world. The project with Sibelius 'seven symphonies, both live in Gothenburg and as record editions (Alpha), has been praised by critics: "Sibelius' fourth symphony sounded like a descent into the earth's interior. As if it were made of glowing lava. That the orchestra after this gave Rouvali a "touche" was highly justified! " (Martin Nyström, Dagens Nyheter)
When Santtu-Matias Rouvali is not working with the Gothenburg Symphony Orchestra, the Tampere Philharmonic Orchestra or the Philahrmonia Orchestra – where he is also principal conductor – he guest-conducts leading orchestras such as the Los Angeles Philharmonic, the Berlin Philharmonic, the New York Philharmonic and the Concertgebouw Orchestra.
The Gothenburg Symphony Orchestra
was founded in 1905 and currently consists of 109 musicians. The orchestra is based in Gothenburg Concert Hall – a gem of functionalism on Götaplatsen square that has enchanted music lovers since 1935.
Wilhelm Stenhammar was the orchestra's Chief Conductor from 1907 until 1922. He gave the Gothenburg Symphony Orchestra a strong Nordic profile and invited his colleagues Carl Nielsen and Jean Sibelius to collaborate with the orchestra. Under the leadership of Chief Conductor Neeme Järvi between 1982 and 2004, the Gothenburg Symphony Orchestra undertook a number of international tours and made a hundred or so album recordings while establishing itself as one of Europe's foremost orchestras. In 1997 the Gothenburg Symphony Orchestra received the title of the National Orchestra of Sweden.
Santtu-Matias Rouvali is the current Chief Conductor of the orchestra. From the 2019-2020 season he has had Barbara Hannigan and Christoph Eschenbach by his side as the orchestra's Principal Guest Conductors – a strong three-leaf clover consisting of three completely different types of artists. We are also extremely proud to be an official partner of soprano Barbara Hannigan's mentor initiative Equilibrium, with focus on young singers and musicians who are just beginning their careers.
Sten Cranner is the orchestra's CEO and Artistic Director, while Gustavo Dudamel holds the title of Honorary Conductor and Neeme Järvi that of Principal Conductor Emeritus. Region Västra Götaland is the principal for the orchestra.
The Gothenburg Symphony Orchestra regularly collaborates with renowned conductors such as Gustavo Dudamel, Joana Carneiro, Neeme Järvi, David Afkham, Christian Zacharias and Herbert Blomstedt.