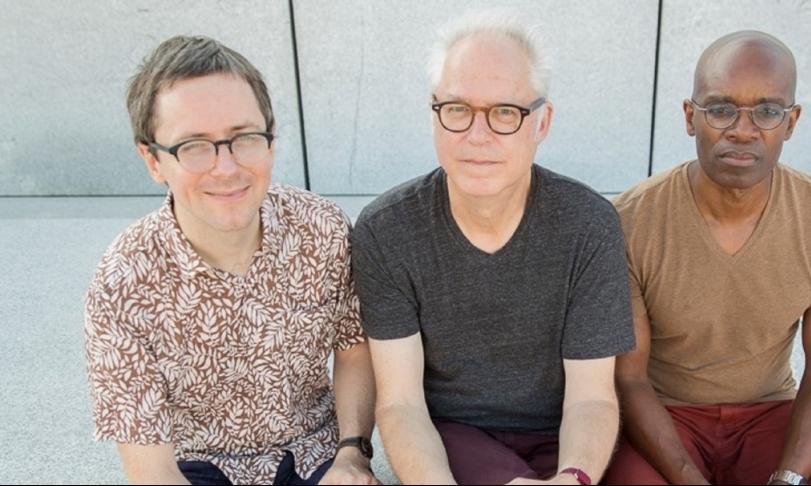 Bill Frisell is not only regarded as one of the most successful guitarists of jazz, who also has a leg in pop, film music and new music, but also as one of the most transformable guitarists, who over the decades has integrated the most diverse styles into his musical world, which have had a lasting influence on his guitar playing and which are now available to him as a wide range of expressive possibilities. In other words, throughout his entire career Bill Frisell has proven himself to be artistically enormously flexible and versatile like hardly any other jazz musician. Top jazz labels such as Blue Note and ECM have followed and documented his career closely.
Blue Note has now released the album Valentine, on which Frisell covers mainly traditional songs in trio formation. This Frisell Trio, which has made a name for itself in recent years through numerous live performances, includes guitarist, bassist Thomas Morgan and drummer Rudy Royston.
Right at the beginning of the album the trio proves with "Baba Drame" an enormous skill to interpret a proven song fired by drums and perfectly sung by guitar and bass in a way that something new is created. This approach can also be experienced in "Wagon Wheels" by the authors Billy Hill and Peter DeRose from the thirties in pure culture. "A Flower is a Lovesome Thing" by Billy Strayhorn and "What the World Needs Now is Love" by Burt Bacharach and Hal David impressively demonstrate Frisell's art of arranging original titles in such a way that the listener is always surprised by the result. And the guitarist by no means always plays first violin. Rather, he leaves the lead to his trio partner without envy in order to achieve the best possible effect for the respective title.
Without tight timing, the trio in "Hour Glass" lets melodies arise from nothing, flow relaxed and ebb away. Apparently through numerous live performances, the three musicians of the trio have developed a level of organically running, almost miraculously varied improvisations, as in "Keep Your Eyes open", which amaze and even after seemingly aimless progress miraculously flow in unison, as in "Winter Always Turns to Spring". It is also admirable that in none of Valentine's titles do any of the trio members even try to push themselves into the foreground, which indicates that three musicians have found each other here, who appreciate and respect each other in the best of agreement.
"We Shall Overcome" is the album's uninhibitedly sung and quietly presented finale, which finally confirms to the listener that he or she has purchased an exceptional album in the form of a download, which he or she will be happy to enjoy again and again.
Bill Frisell, guitar
Thomas Morgan, bass
Rudy Royston, drums