---
Mike Westbrook, Kate Westbrook, Mike Westbrook Orchestra and Docklands Sinfonietta
---
Biography Mike Westbrook, Kate Westbrook, Mike Westbrook Orchestra and Docklands Sinfonietta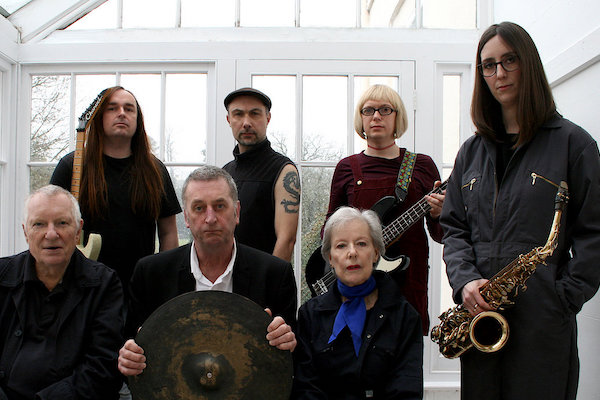 Mike Westbrook
Mike's BiographyBorn in High Wycombe in 1936, Mike Westbrook grew up in Torquay and was educated at Kelly College, Tavistock. He formed his first band while studying painting in Plymouth in 1958, moving to London in the early 1960s. He has led and composed for a succession of groups, notably his 1960s Sextet and Concert Band, his Brass Band, formed in the mid 70s, the jazz rock group Solid Gold Cadillac and the Mike Westbrook Orchestra. He has toured extensively throughout Europe, and as far afield as Australia and the Far East, Canada and New York. He has directed performances of his work with big bands in Norway, Sweden, Finland, Germany, France, Italy, Slovenia, Switzerland and Australia. He has broadcast on radio and TV in many countries, and made over 50 albums. ...
Kate Westbrook
was born in Britain but spent much of her childhood and early adult life in North America. She studied Fine Art at University. The first solo show of her paintings was at the Santa Barbara Museum of Art, California, in 1965. On returning to the UK she continued to exhibit her work and she taught at Leeds College of Art, at that time in the forefront of experimental theatre and performance art. Kate WestbrookKate's musical career began in the mid '70s when she joined the Mike Westbrook Brass Band, and gave up teaching to concentrate on the dual career of painter and musician.
Kate has toured widely throughout the UK and Europe, and as far afield as Canada, Australia and the Far East. She has broadcast on radio and TV and has recorded more than 30 albums. Her vocal range embraces Contemporary Music, Opera, Cabaret, as well as Jazz and Popular Song. As a lyricist and songwriter she has worked with composers in the worlds of jazz and contemporary music, notably with her group The Skirmishers in the album Cuff Clout, a neoteric music-hall. Kate works with the contemporary classical group Lavolta, with The Uncommon Orchestra, The Westbrook Blake and with Westbrook & Company in Paintbox Jane, a jazz cabaret about the painter Raoul Dufy. Kate has formed a new 7–piece group, The Granite Band to record and perform her latest work, GRANITE, inspired by Dartmoor and its granite quarries. ...