---
Brussels Philharmonic, Orchestre Philharmonique de Liège, Quatuor Hermès, Christian Arming, Stéphane Denève
---
Biography Brussels Philharmonic, Orchestre Philharmonique de Liège, Quatuor Hermès, Christian Arming, Stéphane Denève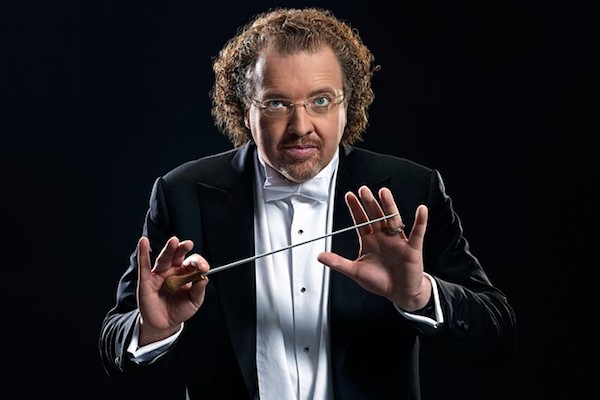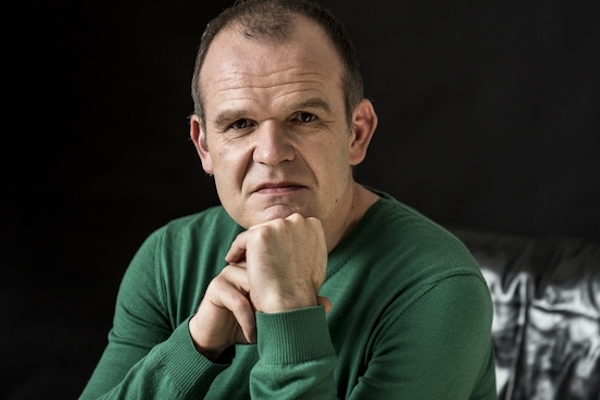 The Brussels Philharmonic
was founded in 1935 by the Belgian public broadcaster (National Broadcasting Institute (NIR/INR)). Since its creation, it has worked with top international conductors and soloists. The orchestra was and is known to be a pioneer in performing contemporary music – a reputation that brought world-renowned composers such as Bartók, Stravinsky and Messiaen to Brussels. To this day, the Brussels Philharmonic is continuing this tradition, including a 21st-century work in almost every concert programme.
The orchestra's historic home port is the Flagey building in Brussels, the heart of Europe, where it rehearses and performs in Studio 4 – in acoustic terms one of the top concert halls in the world – and which serves as its home base for concerts in Belgium and the rest of the world.
Stéphane Denève
The French top conductor Stéphane Denève is the music director of the Brussels Philharmonic. His passion for 21st-century music and personal mission to create dialogue between the repertoire of the past and the future is fully in keeping with the orchestra's DNA. This commitment finds expression not only in the concert programmes and recordings, but also in the CffOR platform (Centre for Future Orchestral Repertoire).. This online database seeks to collect core information about symphonic compositions since the year 2000, and thus to initiate a broad international dialogue about compositions that will withstand the test of time.
Meanwhile, Stéphane Denève is Music Director of the St. Louis Symphony, Principal Guest Conductor of The Philadelphia Orchestra, and Director of the Centre for Future Orchestral Repertoire (CffOR). He has previously served as Chief Conductor of Stuttgart Radio Symphony Orchestra (SWR) and Music Director of the Royal Scottish National Orchestra.
Recognised internationally for the exceptional quality of his performances and programming, he regularly appears at major concert venues with the world's greatest orchestras and soloists. He has a special affinity for the music of his native France, and is a passionate advocate for music of the 21st century.
François-Xavier Roth
is one of today's most charismatic and enterprising conductors. With a reputation for enterprising programming, his incisive approach and inspiring leadership are valued around the world. He is working with leading orchestras including the Berlin Philharmonic and Staatskapelle, Royal Concertgebouw, Boston Symphony, Munich Philharmonic and Zurich Tonhalle.
As Principal Guest Conductor of the London Symphony Orchestra, concerts this season explore works by Bartók, Berio, Stravinsky and Elgar and feature a new commission from Sophya Polevaya. There will be visits to Paris and Lyon.
In his fifth Cologne opera season, he leads new productions of Wagner's Tristan und Isolde and Berlioz' Béatrice et Bénédict and a revival of Zimmermann's Die Soldaten. With the Gürzenich Orchestra, he continues his Bruckner cycle, exploration of Berlioz and features new commissions from Gander and Srnka alongside works by Bach, Rameau and Rebel. In celebration of the Beethoven Year, The New Academy carries the spirit with which Beethoven staged his academy concerts in Vienna into the here and now, juxtaposing intense moments of Beethoven's music with particular, contemporary hallmark styles. The New Academy will tour to London, Munich, Hamburg and Lyon
A tireless champion of contemporary music, Roth is conductor of the ground-breaking LSO Panufnik Composers Scheme. He has premiered works by Yann Robin, Georg-Friedrich Haas and Simon Steen-Anderson and collaborated with composers like Pierre Boulez, Wolfgang Rihm, Jörg Widmann and Helmut Lachenmann.
His recording of Ravel's Daphnis & Chloé with Les Siècles won the 2018 Gramophone Award for Orchestral Album of the Year. Recent recordings of Debussy and Berlioz with Les Siècles and Mahler's Symphony no.3 with the Gürzenich Orchestra have been widely acclaimed. His debut concert as Principal Guest Conductor of the London Symphony Orchestra, The Young Debussy, has just been released on Blue Ray and DVD.